Board member resigns; applicants sought for vacancy
Kate Martin
Wednesday, June 09, 2021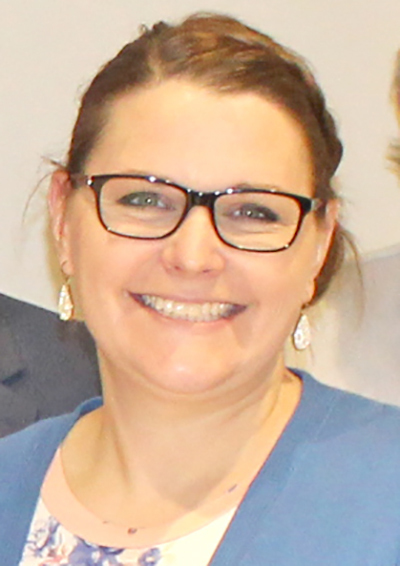 Perry County School District 32 is accepting applications to fill a vacant seat on the Board of Education after the resignation of Ashley Geringer.
Geringer's resignation was accepted at the June 9 regular board meeting. She has cited personal reasons for the resignation. The board was reorganized; Jamie Robinson was elected as president of the board and Mary Bauwens will continue to serve as vice president. The board also set the process and timeline to select a replacement for Geringer.
One person will be selected by the Board of Education to fill this seat until the General Municipal Election, which will be held on Tuesday, April 5, 2022. That person could choose to register as a candidate for that election, to fill the remaining year of Geringer's term, with filing open from Dec. 14, 2021 to Jan. 18, 2022.
Those interested in applying to fill this vacancy must meet the eligibility requirements listed below, and:
Complete the application at https://www.perryville.k12.mo.us/o/district-32/browse/219220 and return it no later than 12 pm (Noon) on Wednesday, June 23, 2021 to the District 32 Central Office. You can return it by mail to 326 College St., Perryville, MO 63775; or in person to Board Secretary Dodi Thieret at 400 Edwards St., Perryville, MO 63775 (this is the "Old Senior High" building). You may also request a paper copy of the application from Dodi Thieret at the Central Office.

Agree to an in-person interview at an open session of the Board of Education at 7 pm Wednesday, June 30 if selected as a finalist by the board of education.

Agree to complete the 18.5 hours of required orientation and training provided by Missouri School Boards Association.
The board will review all applications during an open-session board meeting at 7 pm Thursday, June 24, outline the process for selecting finalists if they receive numerous applicants, and outline the process for choosing the replacement. The interviews will be conducted at 7 pm Wednesday, June 30. The replacement will be selected on June 30. The new board member will take the oath of office at the Wednesday, July 14 board meeting.
Board Member Qualifications
State statute requires a director of most school boards to meet all the following requirements:
• A citizen of the United States.
• A resident of Missouri for at least one year prior to the election.
• A "resident taxpayer" of the district.
• At least 24 years of age.
• Not delinquent in paying state income taxes, personal property taxes, municipal taxes or real property taxes on his or her place of residence.
• Not been found guilty or pled guilty to a felony under federal law or to a felony under Missouri law or an offense committed in another state that would be considered a felony in Missouri.
• Not a registered sex offender or required to register as a sex offender under Missouri law.
• If a candidate in a previous election, must have filed all required campaign disclosure reports with the Missouri Ethics Commission (mec.mo.gov).
• If a corporate officer of any fee offices (like a Department of Motor Vehicles license office) the office cannot owe taxes to the state.
For more information about school board candidacy, visit the Missouri School Boards Association website at https://www.mosba.org/board-candidates/.
Current board members include President Jamie Robinson, Vice President Mary Bauwens, Kevin Bachmann, Nancy Voelker, Mark Gremaud, and Richard Dix.